2nd International Conference on
Frontiers in Nuclear Structure, Astrophysics and Reactions

Aghios Nikolaos, Crete, Greece, September 10-14, 2007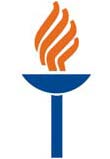 Home
Abstracts for poster or oral presentations are invited on the topics listed here. For the submission of your abstracts please use the available templates in LaTeX or MS Word formats. Submissions should be made from this webpage. Abstracts prepared with LaTeX that include eps-figures should be submitted in PDF format only (NO eps files will be accepted).

Notification of acceptance of oral / poster presentation will be sent before June 25, 2007.
In case of submission problems, please contact Dr. A. Lagoyannis.
IAC Members only